September 22, 2023
We met with faculty from the forestry department to get more details on what is expected to come out of the project. We ran our original project spec by them, and by the end of the meeting the only change we ended up needing to make was a change on the time parameters, with the goal deployment time shrinking from one month to one week. We were also loaned two Sherman traps (pictured below) to give a starting point for the design of our treatment centers (TCs).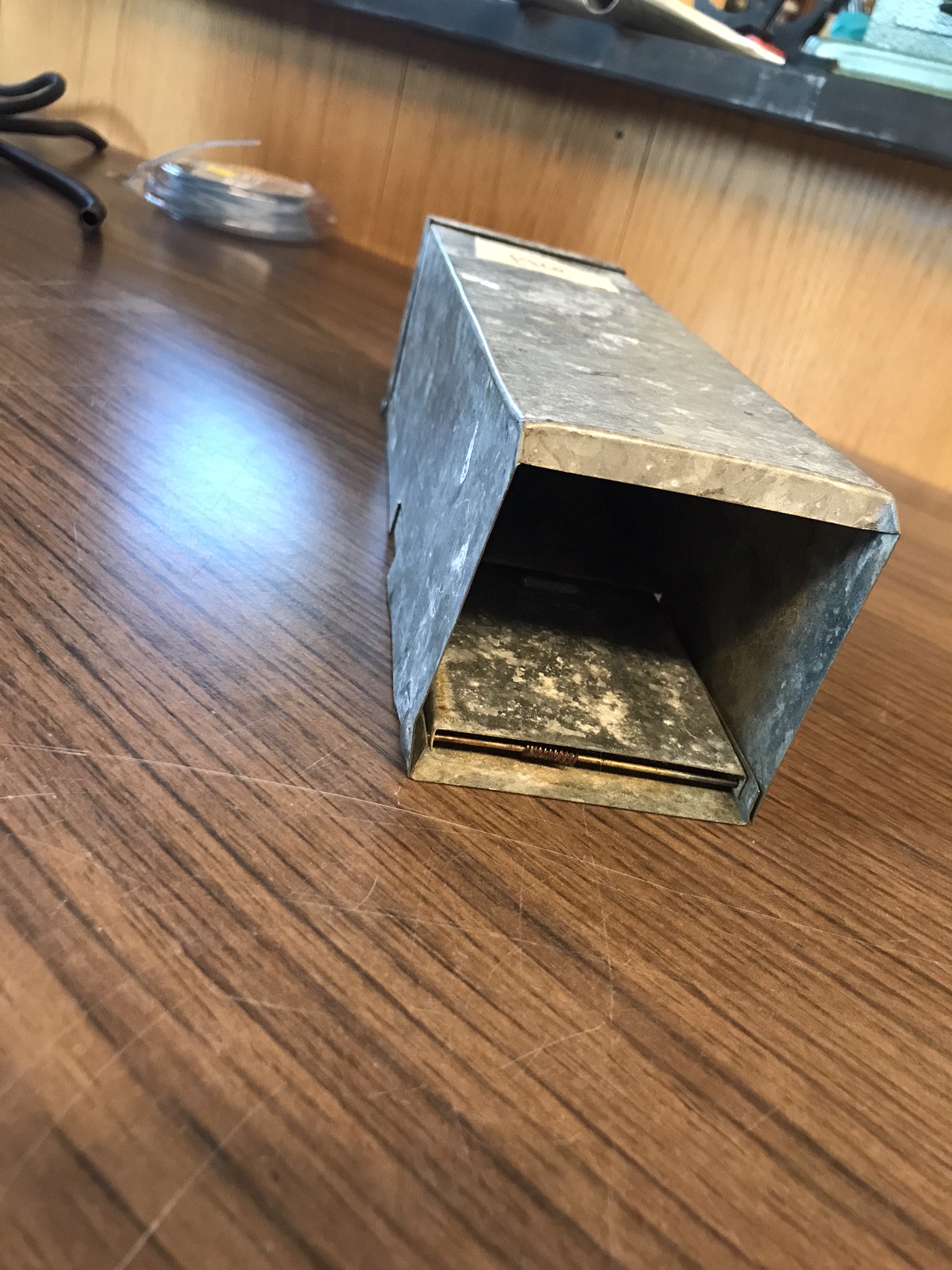 As of right now, the box's entry ways will be check valves at the suggestion of Dr. Shane. This is to ensure that each mouse passes through the entire length of the tube/trap instead of simply turning around and leaving the way it came.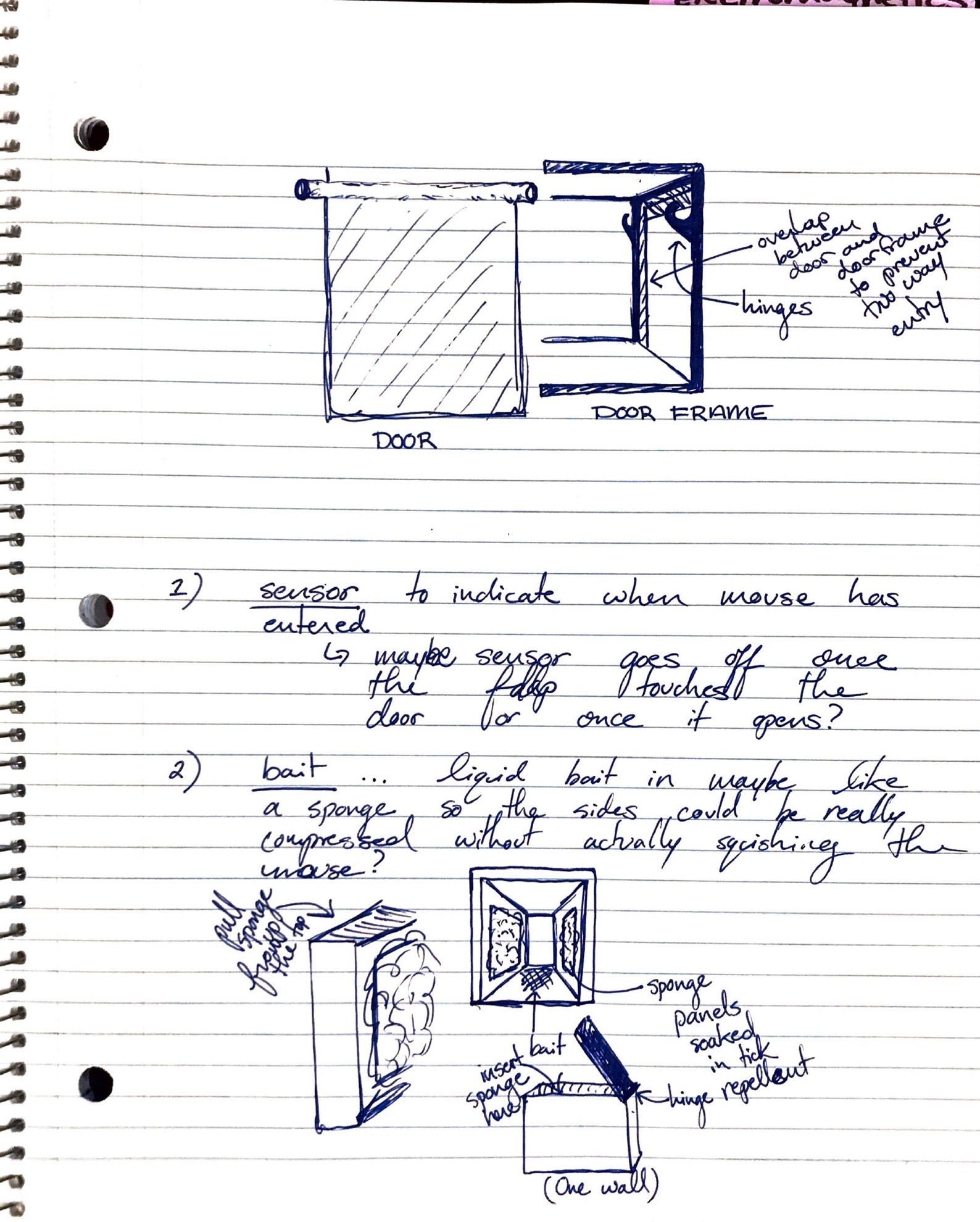 We worked on some basic prototyping and research using wood, paper, and YouTube videos. Our next step will be to take the wood/paper models and build them in FreeCAD. Additionally, we will again be in contact with the forestry faculty with anther round of clarifications and questions.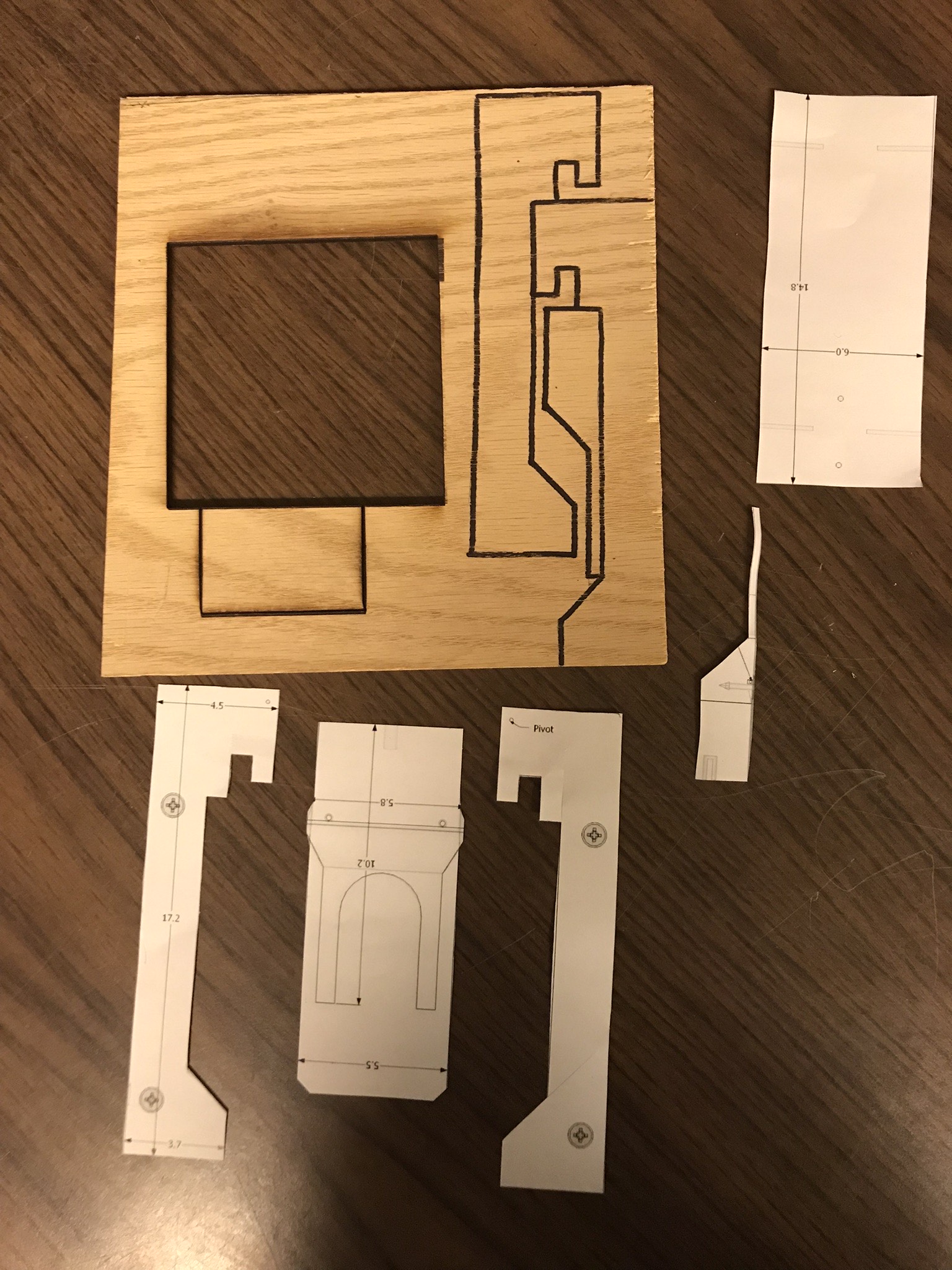 The PDF of the stencils can be found here: https://woodgears.ca/farm/mousetrap_plans.html
October 1, 2023
Our TC is going to utilize tick medication-soaked sponges as the administration method. Each wall of the TC will tentatively have slots to insert the sponge, and the roof will be hinged to allow insertion from the top. The physical box is currently being made in FreeCAD according to the sketched prototype show below.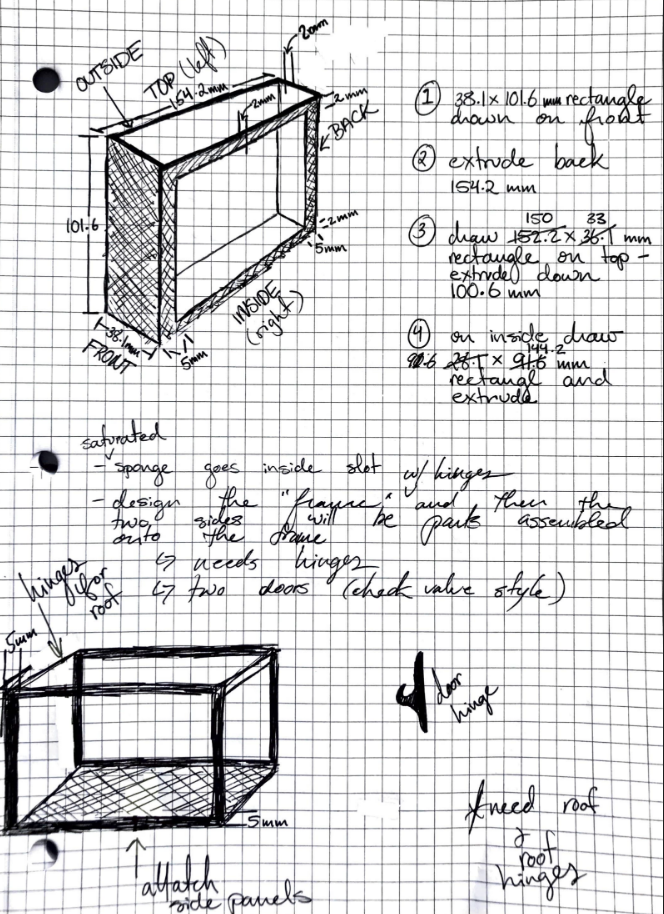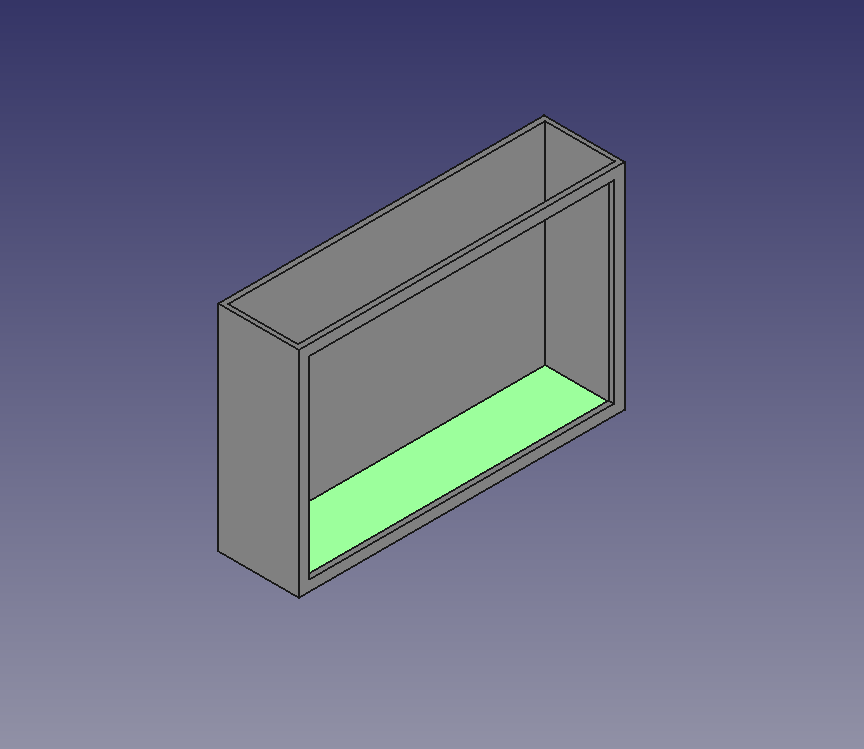 Above is an example of a side wall drawn that I drew in FreeCAD.
I am tasked with researching the sensor that we will use to track the number of mice entering the trap per deployment. After some preliminary research, the strongest candidate is a weigh sensor using a MKR Zero Arduino and a load cell with an amplifier. The sensor will be on the floor of the TC and will also have a battery attached to it, so on the agenda next week is figuring out how to incorporate it into the above design of the TC.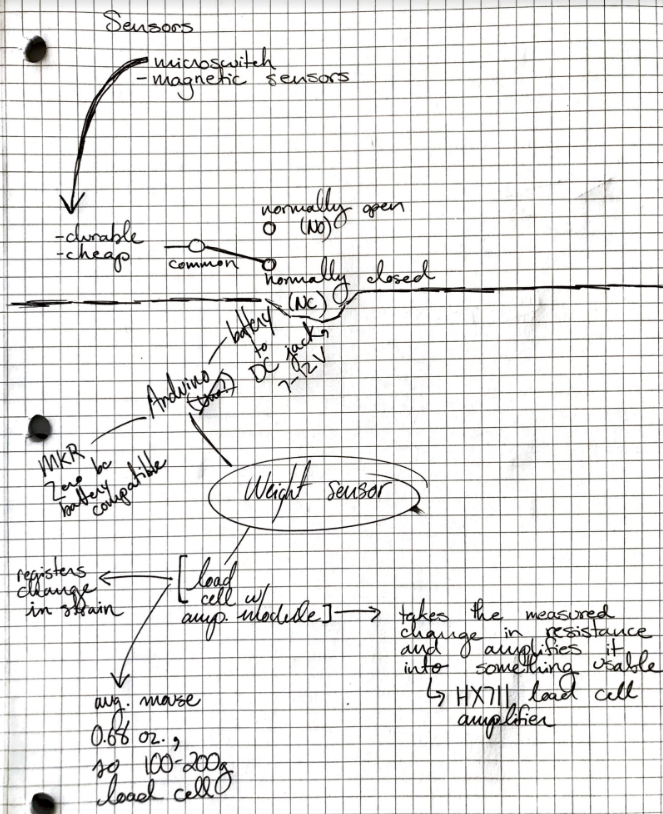 Next week, we hope to have a printable CAD file and a solid answer on the type of sensor, as well as begin to prep for the Critical Design Review coming up.